Charlie Butler is more than a triple threat…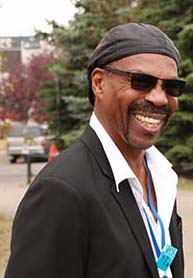 Charlie has that rare IT factor that naturally compliments any event or gathering. Whether it's the deep grooves of his guitar, the grace of his bass pedals, the rich baritones of his vocal mastery, or his elegant style as an emcee, Charlie is second-to-none as a musical artist, an A-list entertainer and a first-class motivator.
Charlie delivers his talents and experience in an explosive, high-energy package or in a more relaxed, laid-back atmosphere. Solo or with his band, Charlie is a perfect solution for private parties, special occasions, corporate events, conventions, festivals, or concerts. Very naturally, he is the ultimate host when it comes to pleasure and performance!
Originally from Philadelphia, Charlie was born into a soulful, loving, musical environment. His father sang gospel and enjoyed listening to Beethoven. His mother loved the Blues, exposing him to a vast array of Blues artists such as Big Mama Thornton, Lavern Baker and Bessie Smith. At the age of eight, by his fathers wishes, he began his musical career playing classical violin. A few years later he put down the violin, picked up his guitar, and began making money by entertaining the neighbors in his back yard for a nickel.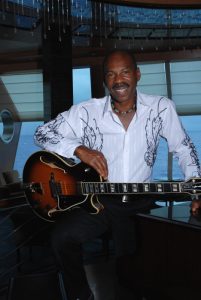 After a stint in the military, Charlie moved to New York to pursue his dreams as a professional musician. He drove a beer truck and worked in a factory until he got a band together and started playing in East Village. His outstanding talents lead him to perform with artists such as Grover Washington Jr., Brook Benton, Gladys Night and the Pips, Barry White, Donna Summers, Rita McNeil, and more.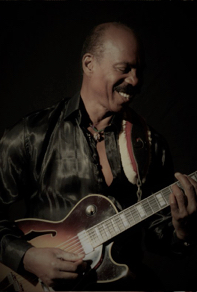 Throughout his career he was inspired by artists like Ray Charles, Wes Montgomery, Sunny Williams and Muddy Waters, to name a few. Charlie's first-class funky, bluesy, jazzy style has earned him a long, successful career in the international arenas, Europe, Asia, South Pacific, the United States, Canada, the globe, and strong accolades as a masterful musician and multi-instrumental 'toolist'.
Charlie plays guitar, bass pedals and sings – all at the same time! He has an unparalleled polish and style that sells out crowds and brings audiences to their feet!
Adding to his charm and versatility, Charlie's sophistication and magnetic personality have provided him a wealth of opportunities as a master of ceremonies. Charlie has emceed for Europena Actibs Conference (Switzerland), 1988 Calgary Olympics, 2010 Whistler Olympics, Coca-Cola, Kelloggs, Nestle Quick, FedEx, and more.
As an artist and songwriter, Charlie is 'off the chain' as a multi-tasker!!! He is unique in his talents and unprecedented in his performance. Playing as a solo, a duo or with his band, Charlie B is a first-class, in-demand act for private parties, special occasions, corporate events, conventions, concerts, and festivals.